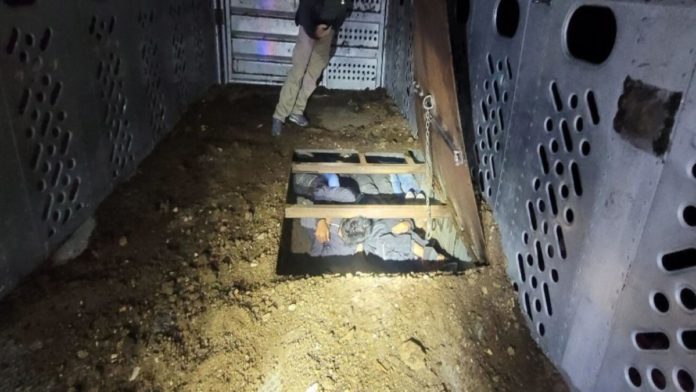 Several migrants were found in a trailer's fake floor.
Over the weekend, a group of migrants was discovered beneath a false floor in the back of a trailer in Tuscon. 
Border Patrol officers stopped a semi vehicle on Route 82, according to KGUN 9News, and examined the truck and trailer. Agents discovered nine migrants inside the trailer's fake floor during the examination since there was no other way out.
Four people were taken into custody as a result of the discovery. These include the driver and passenger of the semi-truck as well as another driver and passenger from a nearby Ford pickup truck.
The truck driver is currently accused of smuggling.