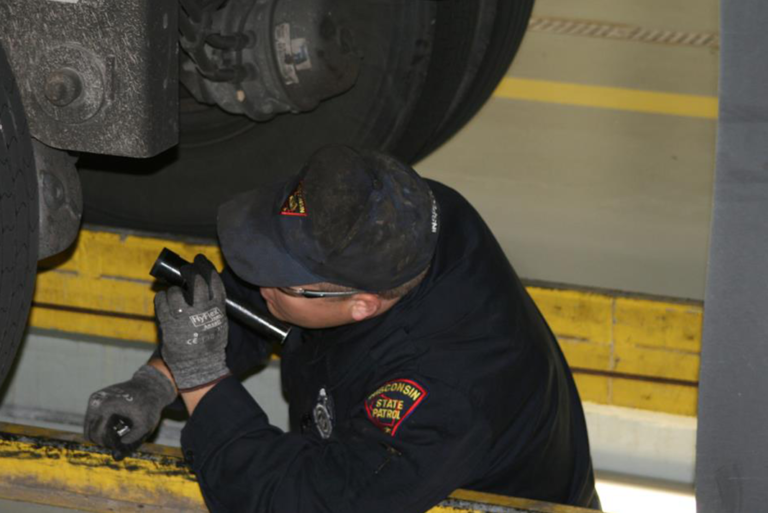 This weekend's big brake blitz begins; here are the essential details
Only a few days remain for truckers to get ready for the Brake Safety Week inspection and enforcement campaign of the Commercial Vehicle Safety Alliance (CVSA).
This year, from August 21 to 27, Brake Safety Week will be observed in the United States, Mexico, and Canada.
Inspectors will conduct Level I and V North American Standard Inspections during Brake Safety Week and provide the CVSA with brake-related data.
This year's Brake Safety Week will focus on brake hose/tubing chafing infractions.
According to the CVSA, brake violations make up the majority of all out-of-service vehicle infractions noted during roadside inspections, and according to data from the International Roadcheck program from the previous year, brake systems and brake adjustment violations made up the greatest percentage of all out-of-service vehicle infractions, or 38.9% of all infractions.
Officers will be on the lookout for non-manufactured holes (such as rust holes and holes generated by rubbing or friction) and broken springs in the spring brake housing area of the parking brake while completing the brake phase of the inspection. They will make sure the air chambers on each axle are the same size and that the slack adjusters are the same length (from the center of the S-cam to the center of the clevis pin). Additionally, they will check any necessary warning lights for the brake system, such as the low air pressure and ABS malfunction lamps. Additionally, inspectors will check the tractor protection system, including the bleed-back system on the trailer, and make sure the breakaway mechanism on the trailer is functional.
1. brake hoses and tubing is to do so both before and after a journey.
2. Include any problems with your driver vehicle inspection reports (DVIR).
3. Check for brake lines that are coming into touch with the tires, frame, steering, suspension, or other parts.
4. Before you leave, listen for air leaks, locate the leak, and make the necessary repairs.
5. Hoses for the brakes shouldn't be kinked or incorrectly mended.
6. The tractor deck or frame should not be touched by air lines that are dangling down.
7. Check for abrasion wear when you see air hoses or tubing in touch with other parts. If necessary, cover, secure, or move the hose to stop wear.
8. A violation exists if a hose or tube is chafing and has reduced diameter or, on thermoplastic hoses, the secondary white color is discernible.
9. A hose should be replaced right away if it becomes worn to the point where the reinforcing ply is cut or abraded.
10. Verify that all repairs adhere to the specifications and recommendations of the manufacturer.
35,764 commercial motor vehicles were inspected across North America during Brake Safety Week in 2021. Brake violations resulted in the suspension of 12 percent of the vehicles.
According to CVSA President Capt. John Broers of the South Dakota Highway Patrol, "poorly maintained brake systems can diminish the braking power and stopping distance of heavy trucks and motorcoaches, which poses a severe risk to driver and public safety." "The effective operation of the brake systems on large commercial motor vehicles is vital in certain split-second emergency scenarios."