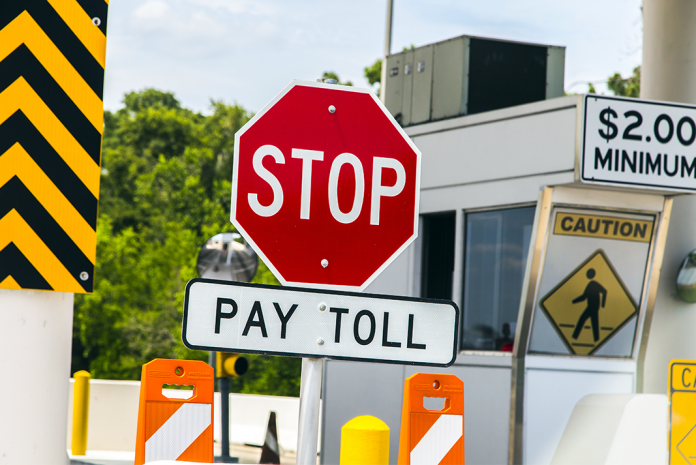 Within 48 hours, a judge orders Rhode Island to stop collecting truck-only tolls
When a federal judge ordered Rhode Island to stop obtaining tolls from trucks as part of the contentious "RhodeWorks" program on Wednesday, the trucking sector gained a huge victory.
In a case brought in 2018 against the Rhode Island Department of Transportation and other organizations over the collection of truck-only tolls, Judge William Smith ruled in favor of the American Trucking Associations (ATA) and other trucking organizations on Wednesday. The truckers from outside the state were unfairly burdened, according to the lawsuit, by the tolls.
According to Judge Smith, Rhode Island will be permanently "enjoined from charging or collecting tolls or from enforcing nonpayment of such charges through penalty for nonpayment or avoidance" within 48 hours.
Given that it is believed that large commercial vehicles are to blame for the majority of damage to roads and bridges, RhodeWorks was enacted into law in February 2016 as a solution to rehabilitate Rhode Island's infrastructure by tolling trucks rather than passenger cars. In June 2018, Rhode Island started charging the truck-only tolls.
According to Judge Smith, the truck tolls violate the Dormant Commerce Clause, which bans states from establishing laws that impose excessive barriers on interstate commerce, and are therefore unconstitutional.
The statute's tolling regime is unconstitutional under the dormant Commerce Clause of the United States Constitution, according to Judge Smith, because RhodeWorks fails to fairly distribute its tolls among bridge users based on a fair approximation of their use of the bridges, was enacted with a discriminatory purpose, and is discriminatory in effect.
Along with the ATA, Cumberland Farms, Inc., M&M Transport Services, Inc., and New England Motor Freight, Inc. filed a lawsuit in an effort to stop the tolls permanently.
According to ATA President and CEO Chris Spear, "We advised Rhode Island's leaders from the beginning that their ridiculous proposal was not only discriminatory, but also illegal." "We're happy the court concurred. We won't back down, so any state that wants to target our industry better bring your A-game.
The president of the Rhode Island Trucking Association, Chris Maxwell, stated, "It has been a long journey to get here, but today is a fantastic day for our industry – not only here in Rhode Island, but across the country. These tolls would have spread across the nation if we had lost, and this decision sends a clear message to other states that trucking is not to be used as a piggy bank.